Share this article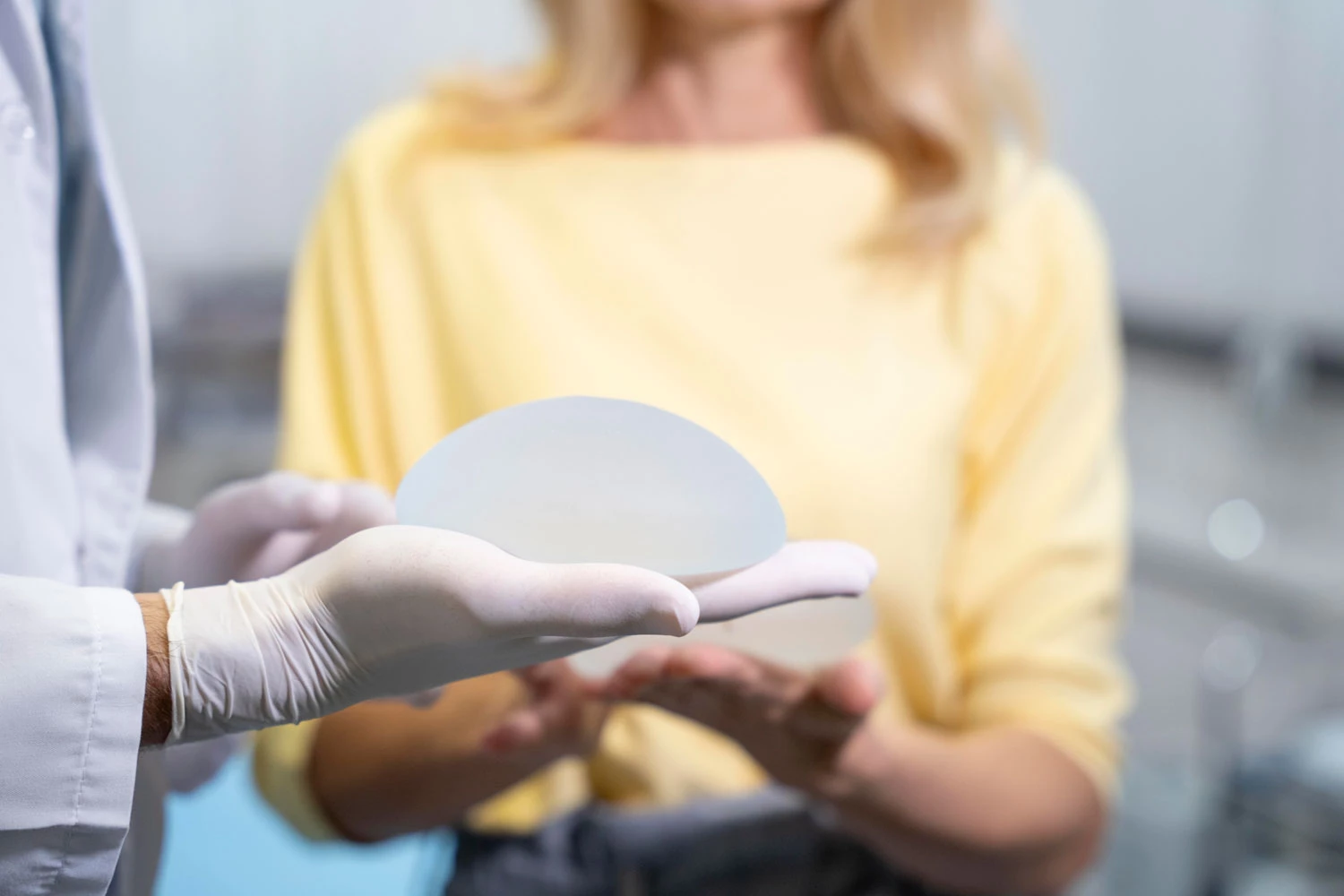 Silicon Motiva: The wonderful modern Technology
Imagine having a big and beautiful breast...that looks natural!
The breast is a symbol of femininity and beauty, and some women may lack confidence in their appearance due to small breast size or lack of proportionality with their body. That's why most of them resort to breast augmentation with silicone, which positively impacts their self-confidence without exposing them to any risks.
Many different techniques and materials have been developed to increase breast size, and among these materials used in breast augmentation is Silicon Motiva, which is widely accepted by women all over the world. It is considered one of the available options for getting a full and natural-looking breast due to its softness and impressive features.
Each breast implant contains a type number and a serial number associated with it. The type number reflects the type of breast implants (including the filling material) and their production date. A unique serial number is also assigned to each breast implant, so that if it is examined anywhere, the filling date can be identified in detail through this number.
There are several features of Motiva silicone that make you confident in achieving great results, including:
It is available in multiple sizes starting from 50 millimeters up to 600 millimeters.
It has a "medium" firmness that gives a natural and beautiful shape.
It is adjustable, allowing for easy design of the desired breast shape according to the patient's preference.
Motiva silicone is manufactured with high quality and completely free of harmful substances, making it completely safe for human use.
It has high elasticity and durability that allows it to withstand pressure and natural movements of the body without affecting its shape or size.
Motiva silicone is available in a variety of sizes and shapes, making it suitable for the needs of different women.
Breast augmentation with Motiva silicone is considered one of the safest and most durable breast implants.
Women who undergo this procedure are expected to experience an increase in breast size and fullness, resulting in a more attractive and fuller appearance. Motiva silicone can also provide natural and consistent results, thanks to its flexible design that allows the body to adapt to the implant naturally.
The effects of the implant can last for a long time, thanks to its durability and ability to withstand different conditions. Although results may vary from person to person, most patients report complete satisfaction with the outcome of the procedure.
Breast augmentation with Motiva silicone is typically done through a surgical procedure called "breast implantation", in which the surgeon inserts the Motiva silicone implant into pockets beneath the skin and muscles of the breast. The size and placement of the implant are determined based on the patient's needs and preferences, and precision tools such as endoscopes and X-rays are usually used to identify suitable locations for the implant.
The surgeon begins the breast implantation procedure by making an incision in the skin under the breast or around the nipple, and then creates a pocket under the muscles or under the cellular membrane in the breast. The Motiva silicone implant is then inserted into this pocket.
The breast augmentation with Motiva silicone usually takes between two to four hours and is performed under general anesthesia.
Although this surgery is considered a minor procedure, the woman should be prepared for a recovery period that can last from a few days to weeks.
It's also important for her to follow the doctor's instructions regarding wound care and avoid strenuous physical activities in the early period after the surgery.
The advantages of Motiva silicone for breast augmentation are its safety and durability